Keynote Speech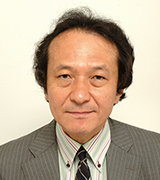 FSA's Approaches for Strengthening Cyber Security
in the Financial Sector
Mr. Hisashi Ono
Deputy Director-Genearl
Financial Services Agency, Government of Japan
Keynote Speech(Short Presentation + Discussion)
Mr. Yukihiro Jimbo
General Manager, IT Administration Management Dept
Aflac Japan
---
Mr. Hiroshi Takahahshi
Management Director
Operation Planning & Management Dept
Daiwa Asset Management Co., Ltd.
---
Mr. Tatsuhiro Takahashi
General Manager of Data Management Division
Mizuho Financial Group, Inc.
---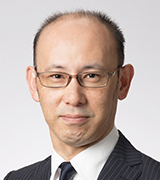 Mr. Naoki Yamamoto
Partner
PricewaterhouseCoopers Co., Ltd
Outline
Tittle
Financial Cyber Security Forum 2015
Delegates
300〜350 delegates from Bank, Local Bank, Securities , Asset Management Firm, Insurance :COO, CIO, CTO, Director of Risk Management ,Payment and Settlement, Corporate Planning , IT・System, Finance・Accounting, Compliance , Operational Risk Management, Internal Audit Loan・Credit Planning , International Treasury Management , Clearing・Securities Settlement, Asset management, etc
Topics

【Financial Cyber Security Forum】

●Information Leakage ● System Risk ● Internet Banking ● Hacking ● Fishing ● Unauthorized Money Transfer ●Measure for ATP attack ● Measure for DDoS attack ● vulnerability ● forensic ● Log analysis ● Cloud/Common Foundation Utilization

Registration Fee

For Financial Institutions 

 -1person ¥10,000
 -2or more(per person) ¥8,000

For Solution Providers

 -1person ¥20,000

 -2 or more(per person) ¥16,000

※Above fees do not include tax. Consumption tax(8%) will be added.

Date
10:30~17:30 Thursday, November 12, 2015
Venue
JP Tower Hall & Conference
(JP Tower・KITTE 4, 5F, 2-7-2 Marunouchi, Chiyoda-ku, Tokyo 105-0005, Japan)
Host
ICS Convention Design, Inc.